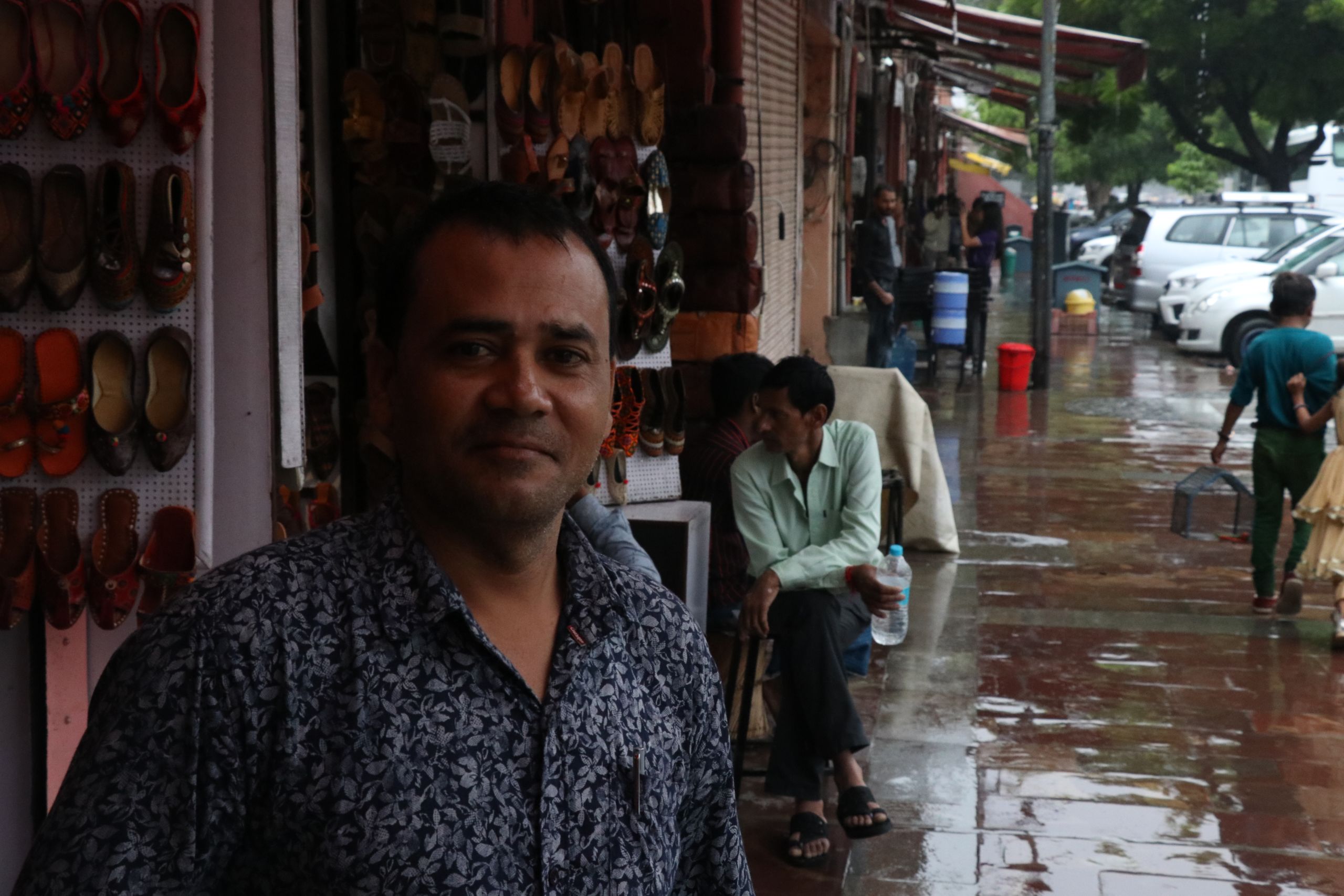 The streets of Jaipur's 'Old City' - or 'Pink City'- are drenched with colourful market stalls and crowded shopfronts.
Storeowners and street merchants screaming "Ricky Ponting" - as they flocked around our uniformed tour group - was not the greeting I expected when I arrived in India.
Nervous and slightly intimidated by the packed shopfronts and children screaming "Selfiestick!", I joked to my guides, appropriately named Twinkle and Joy, that I would like some traditional garment.
The jest was lost in translation and before I knew it they had me in a textile shop, forcefully speaking Hindu with the storeowner.
Visibly confused by the commotion, Joy turned to me
"Don't worry brother, I will barter for you"
After walking in and out of the store three or four times, Joy and Twinkle had managed to drop the price from ₹2300 for two shirts and a pair of pants to ₹1000.
The flexibility of price gave a strange but exciting sensation. I asked Twinkle what they said to the store owner
"I said to him Atithi Devo Bhava, it means guests are Gods"
"How can you charge them this much, these are our friends"
Friendship aside, I didn't understand. How can something be one price and then be entirely different.
"It is not industry, they need money to survive"
"Our currency has no real value, I pray for it to have a value"
Twinkle's prayers seem a far cry from being met.
Despite India's economic boom the Rupee Dollar is still failing.
The Rupee is the worst performing Asian currency, falling 12 precent within the year.  
A recent report from Massachusetts Institute of Technology has found that contrast to common belief that there is growing opportunity for India's poor, the country has not seen any changes from it's intergenerational mobility past since 1991.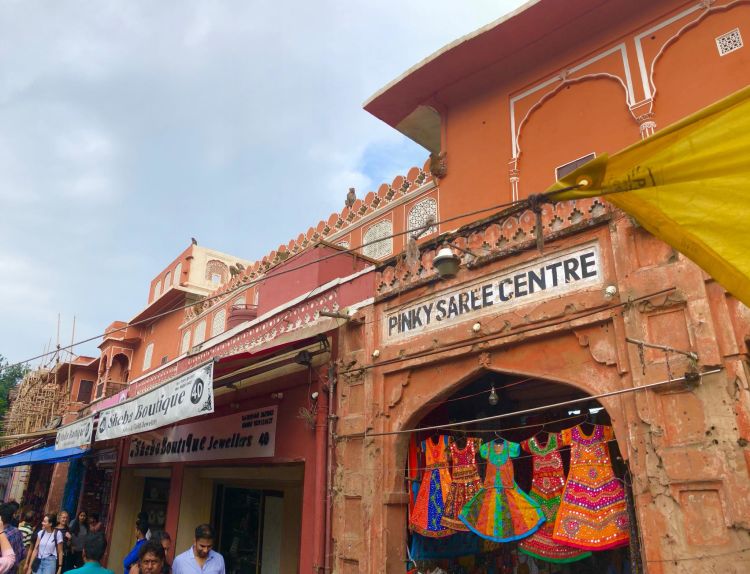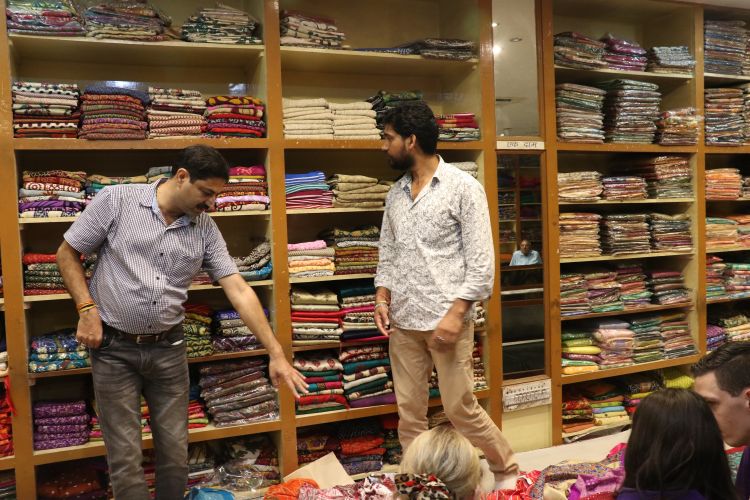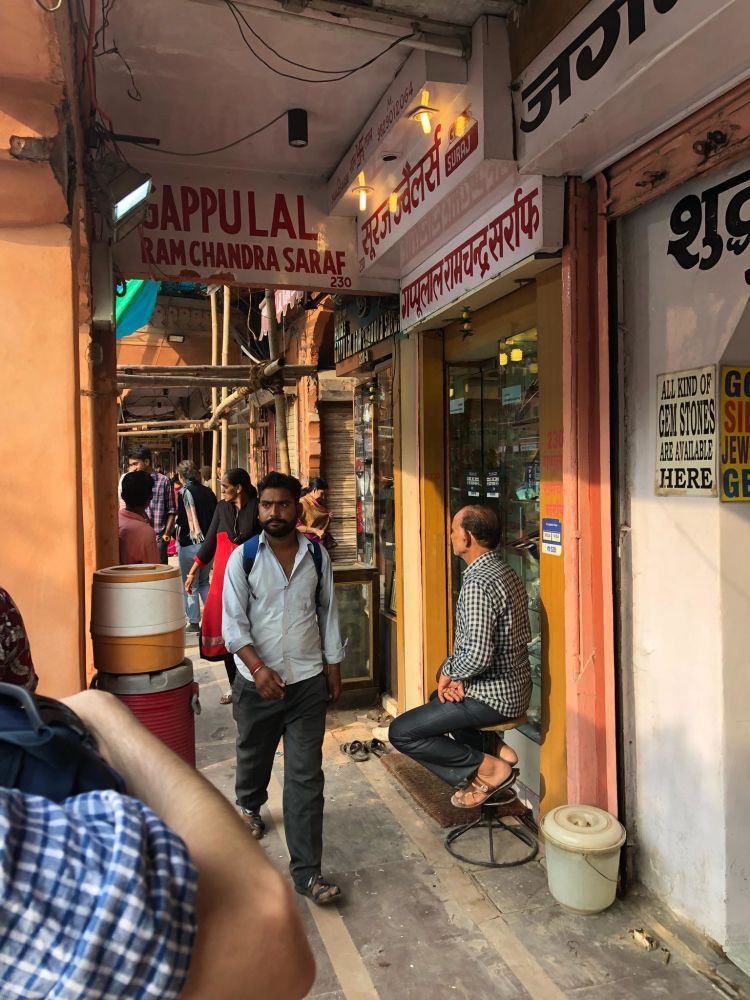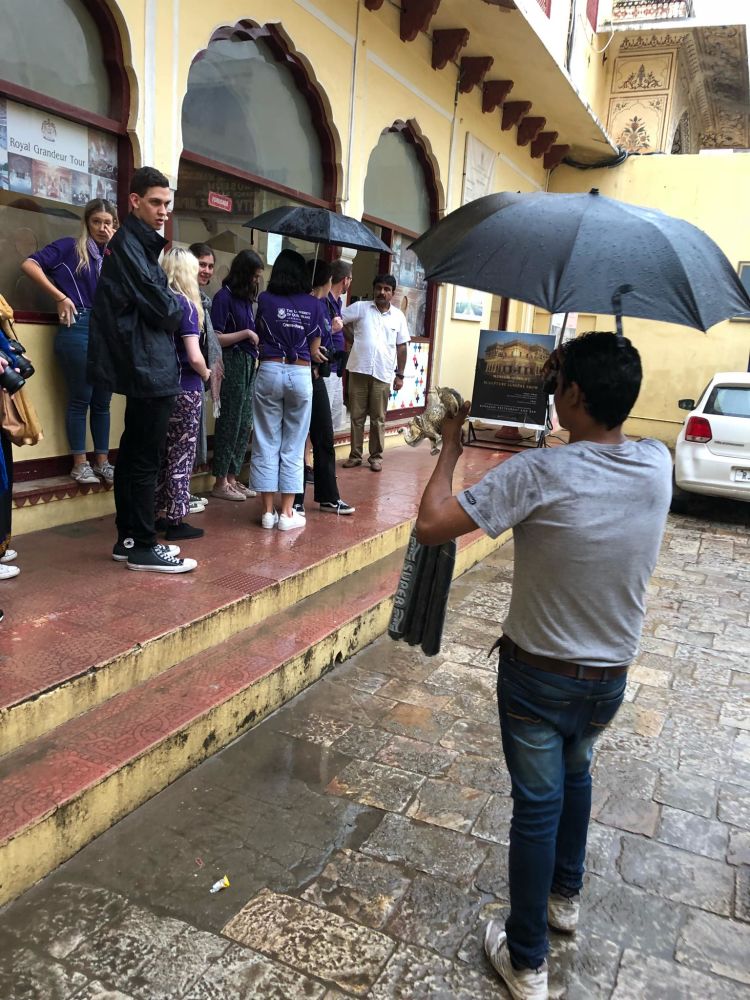 Street merchant selling umbrellas
Street merchant selling umbrellas