Wildlife Rescuers Suffer in the Drought
A conversation with Kayleen England and Col Newson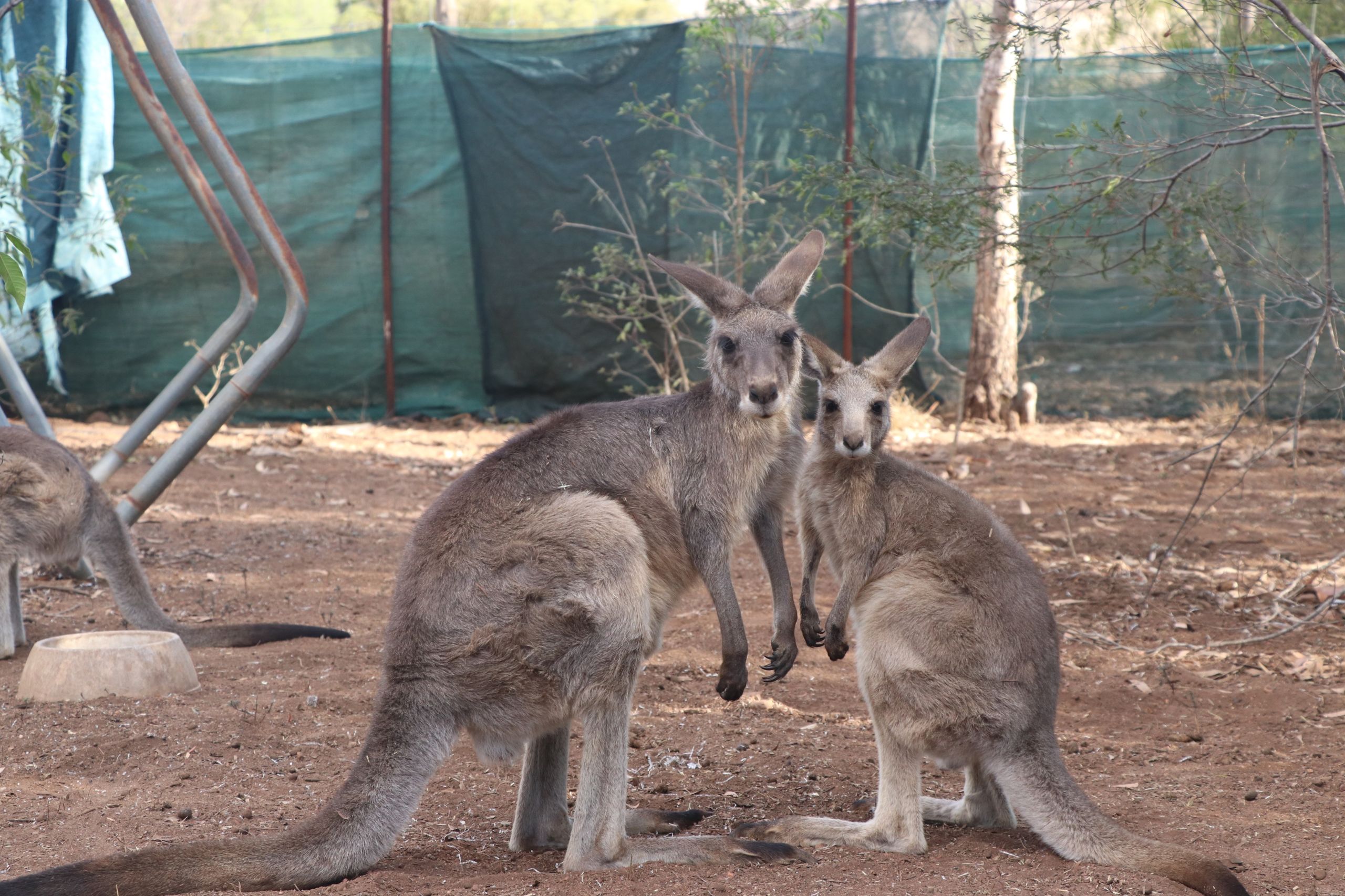 Wildlife continue to suffer in South Burnett's drought-affected areas.
Full-time wildlife rescuers and president and vice-president of Wildlife Rescue South Burnett Inc. Kayleen England and Col Newson say these are the worst conditions they've ever seen.
"The drought has been really bad. Because of the fact that there's nothing, there's no feed out there. We're finding that as we release animals, they're not leaving," Newson said.
There are around 70 animals being cared for at Newson's property, but with temperatures rising and no signs of drought-relief in the near future, concern is growing for the safety of the wildlife.
"We've had to think how are we actually going to get through the summer if we've already got these temperatures now. How are we actually going to survive and get through the summer?" England said. "Col's been out there building shelters, because it's just so hot. The animals need shade because the trees are dying."
A lack of water also means increased dust around the property which is also affecting the wellbeing of the wildlife.
"There's no grass left in our pens," Newson said. "It's basically dirt. To the extent where one little joey up there, we think has a little bit of a respiratory infection, because he's constantly lying and bouncing around in the dust."
Out of the six dams on the property, five are dry and one is at quarter capacity. This means water has to be sourced and transported from the stock yards in Murgon. This is yet another expense for the self-funded incorporation and registered charity.
"The drought itself has affected us financially," Newson said. "We buy a lot more feed. As Kayleen said earlier, we're going to be starting to buy water. But once again, we chose to do it. So, it's got to be done."
Around 30 other carers in the area help share the load, but tough conditions have already started to take a toll.
"Sleep deprivation is massive, there's a lot of carers that have been affected by that," England said. "This year a lot of carers have been burnt out so quick in the season. Normally it goes over a whole winter but that was already a whole season within a month or two in some places."
These wildlife rescuers are no strangers to tragedy and trauma, but Newson says it's a job that needs to be done.
"You have a passion for it and it's extremely rewarding when you walk out there, and you've got a kangaroo that you released two years ago who still comes when you call their name and will give you a cuddle.
"That's why you've got to stop and check. Call somebody. We go out, we get them, and we help them."