Jaipur: The Orange City
Jaipur, best known as India's pink city, is speckled with copper orange tones.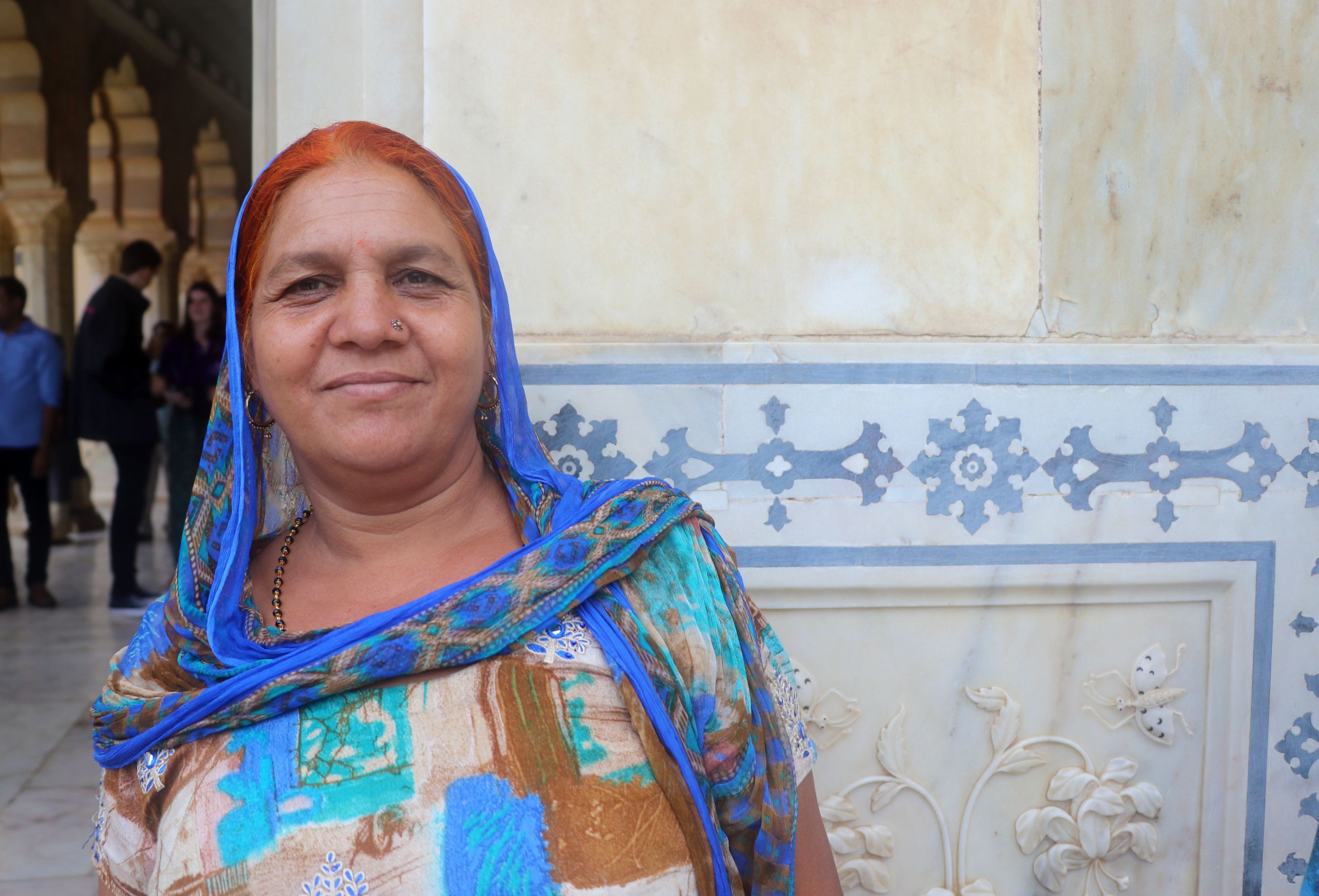 Gently brushing her headscarf away from her face, the woman reveals her striking orange hair. On this overcast day, her hair has a fluorescent glow. Her eyes crinkle as her lips break into a warm smile. She enthusiastically cups my hands in hers, flattered that I asked to take her picture.
"Me beautiful?" she teases.
Her laughter echoes throughout the courtyard.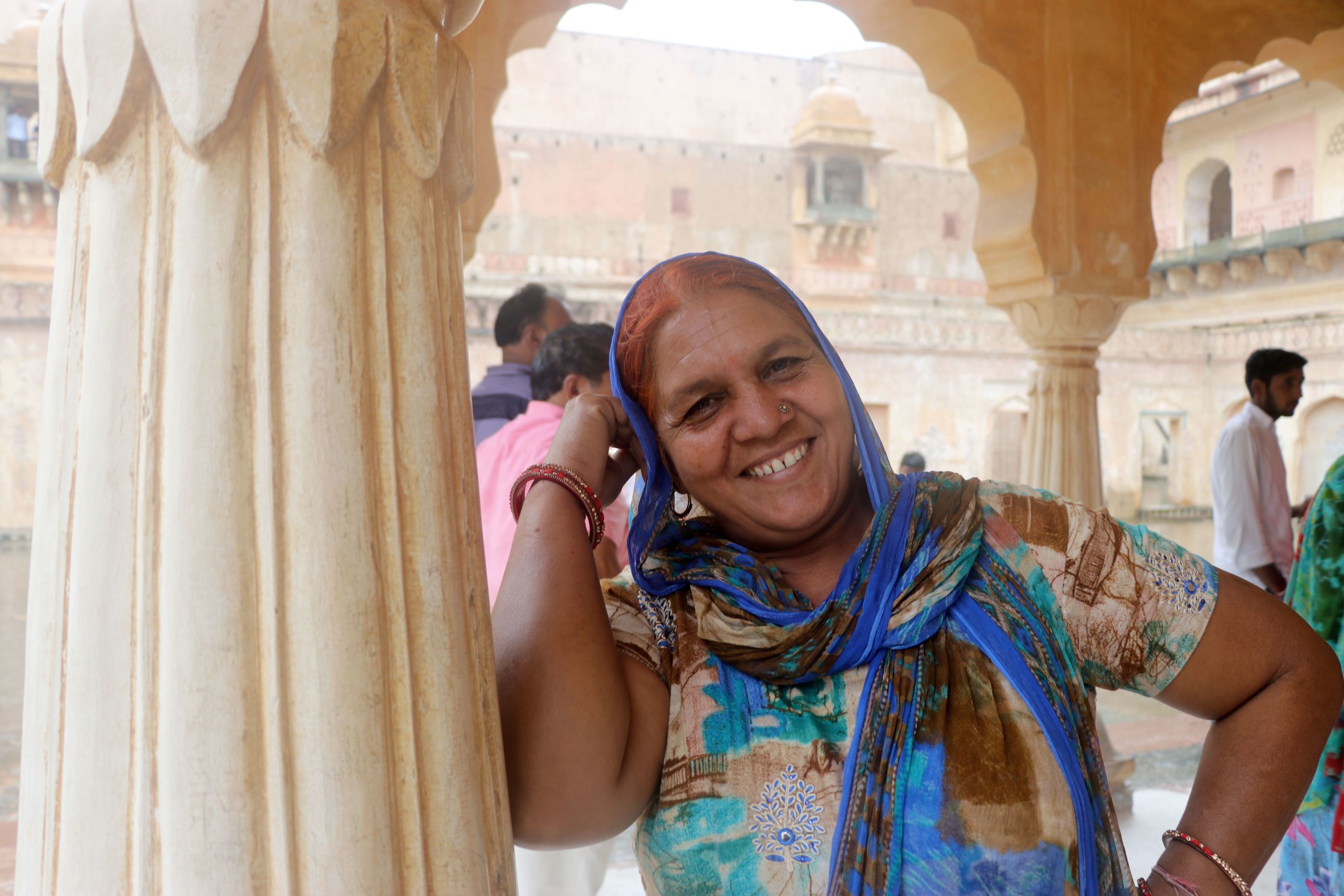 As I turn around, my eyes meet with a man drinking chai. His name is Harinarayan and he is a tour guide at Amer Fort.
His hair is also orange, a slightly darker auburn shade.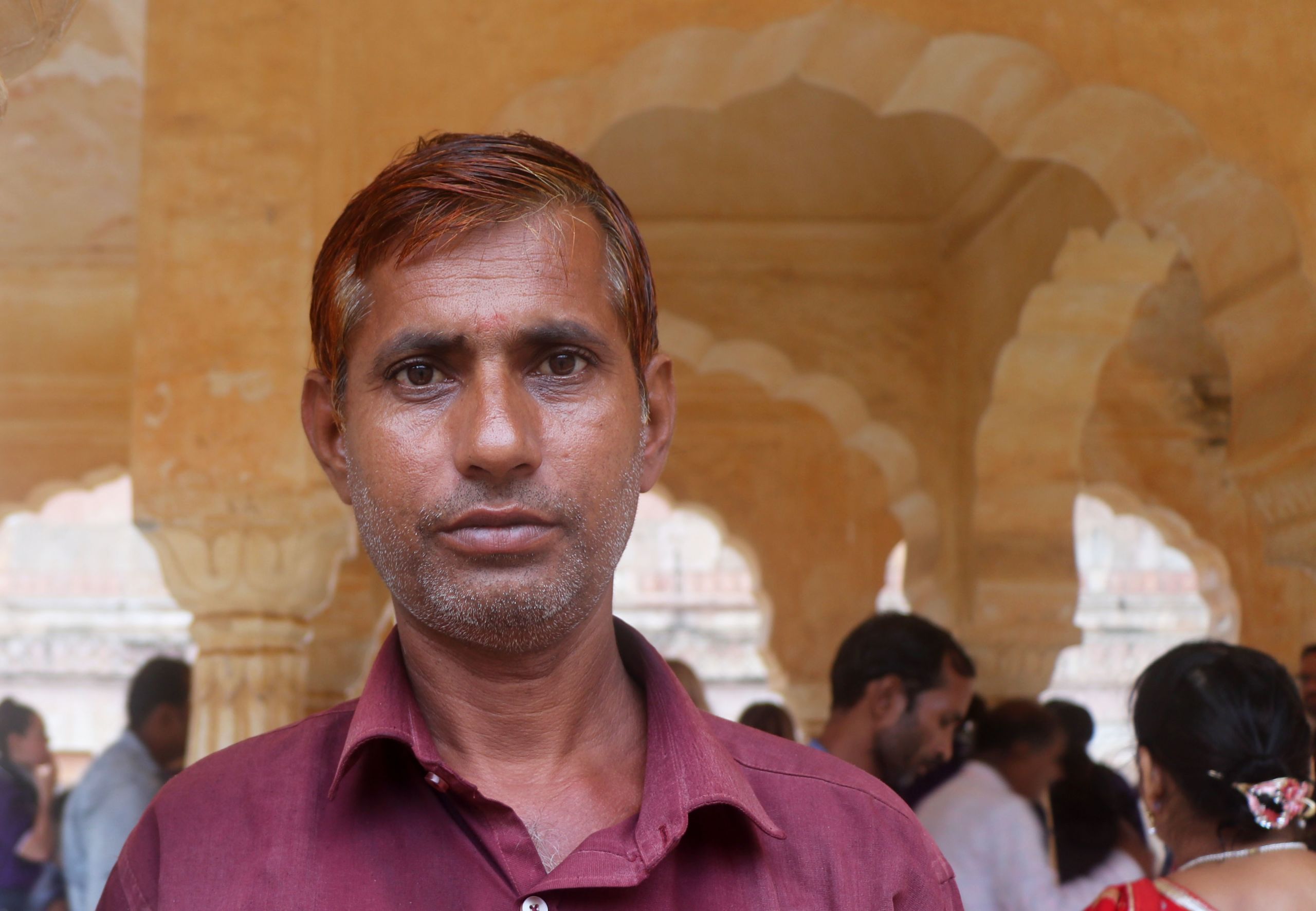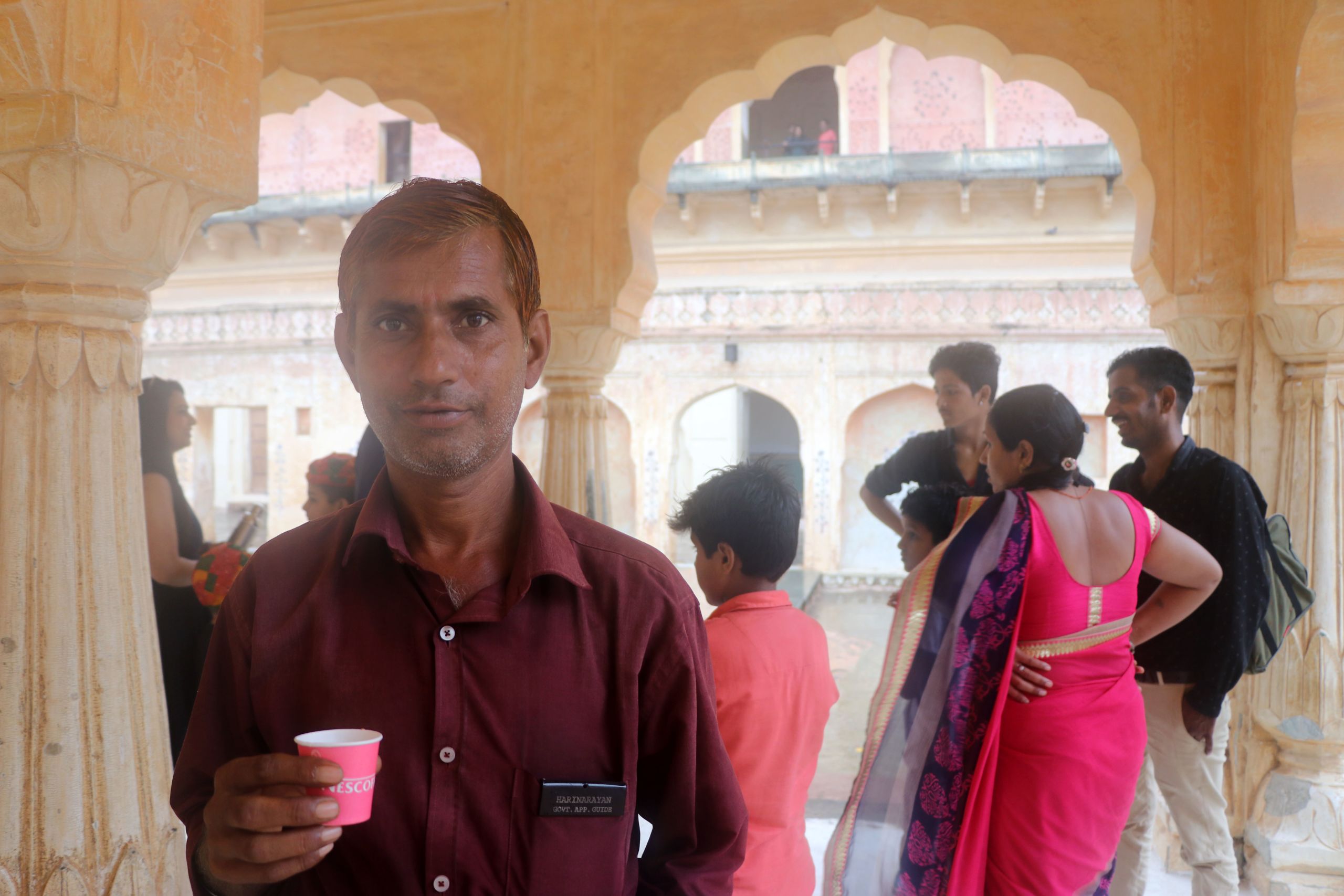 I also find myself captivated by this woman who smiles away shyly. Her orange hair peeks through from underneath her scarf, contrasting against her dark eyebrows.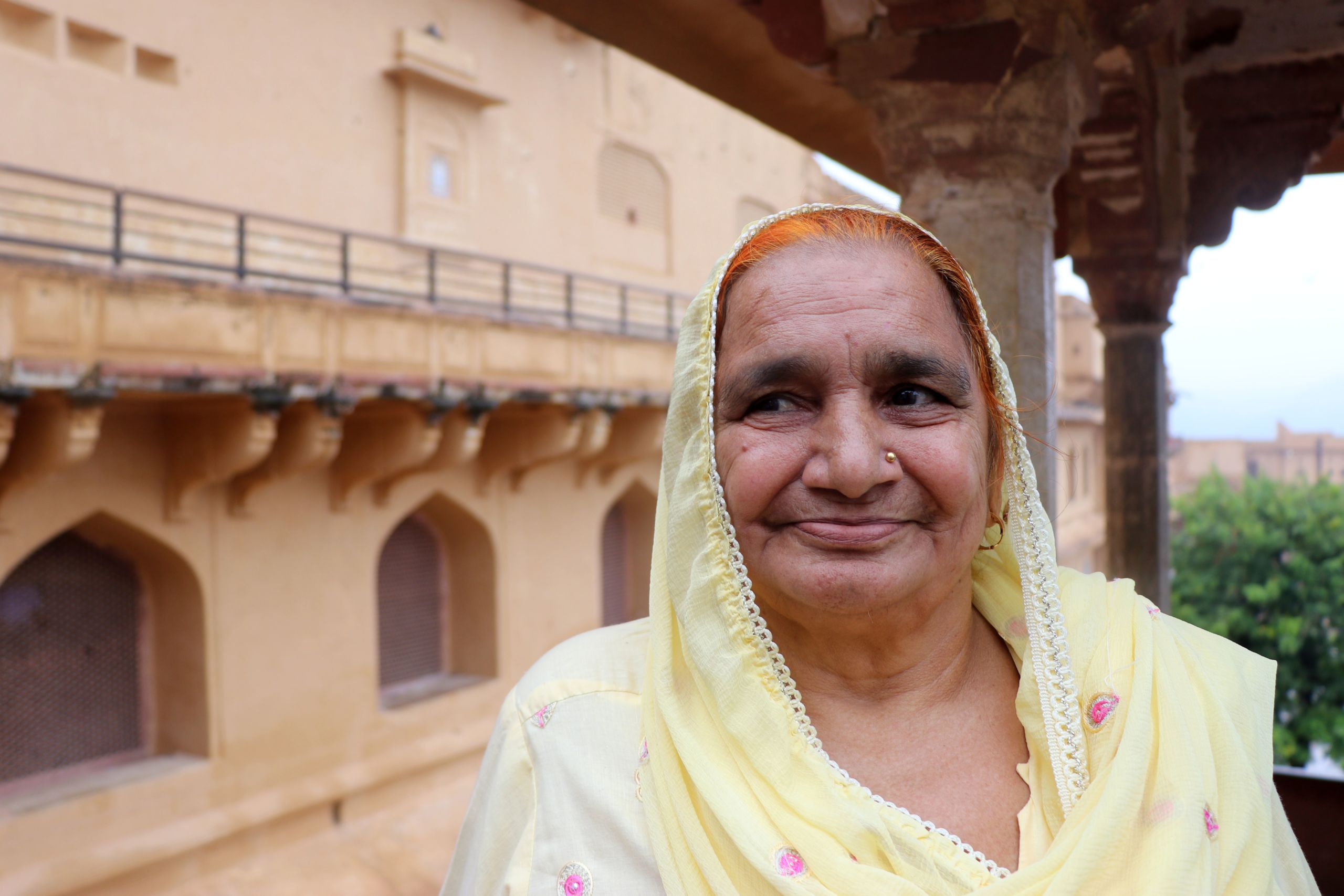 Her hair has been dyed with henna, a popular non-toxic dye commonly used in the Middle East and Southeast Asian countries.
The result? Beautiful, fiery orange hair.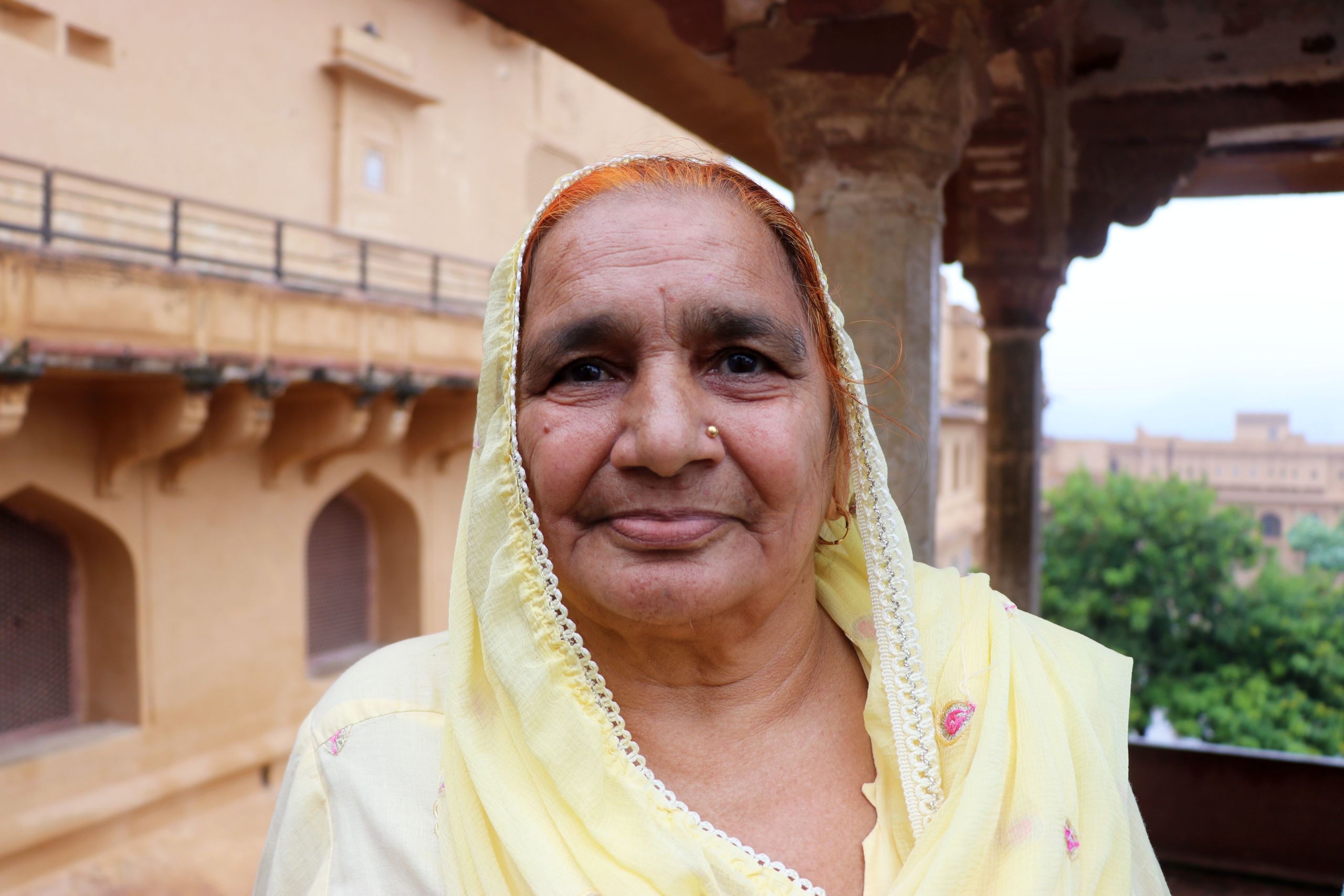 The red tones in the dye make hair orange, especially light or grey hair which more easily absorb colour.

Local tour guide, Devender Singh, says henna is a popular choice over other dyes as it is a natural conditioner. He explains most people dye their hair up to twice a month, often doing it by themselves at home.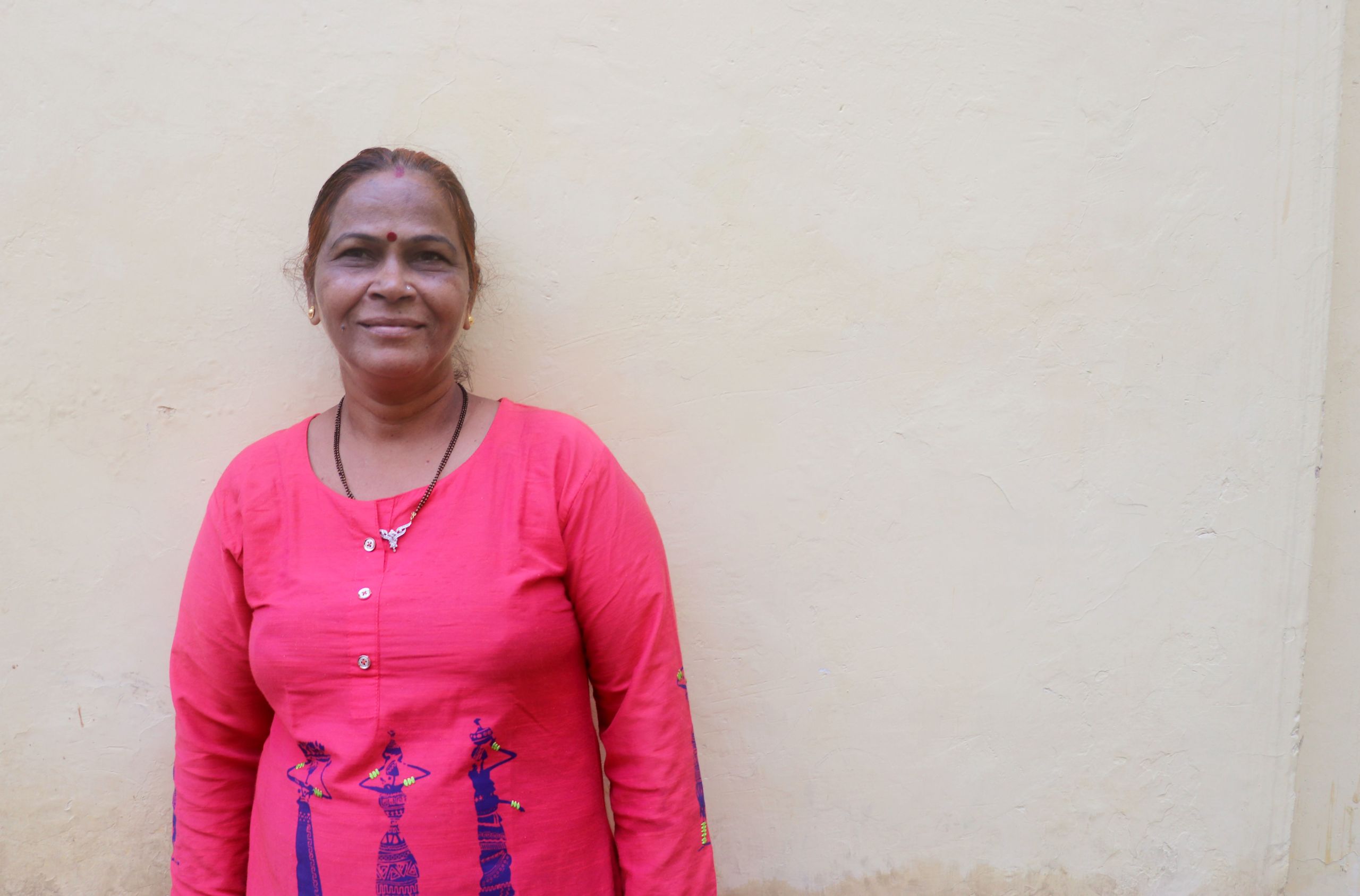 This woman's hair is a mixture of orange and deep burgundy. Drizzled with light rain drops, her hair is vibrant and bold.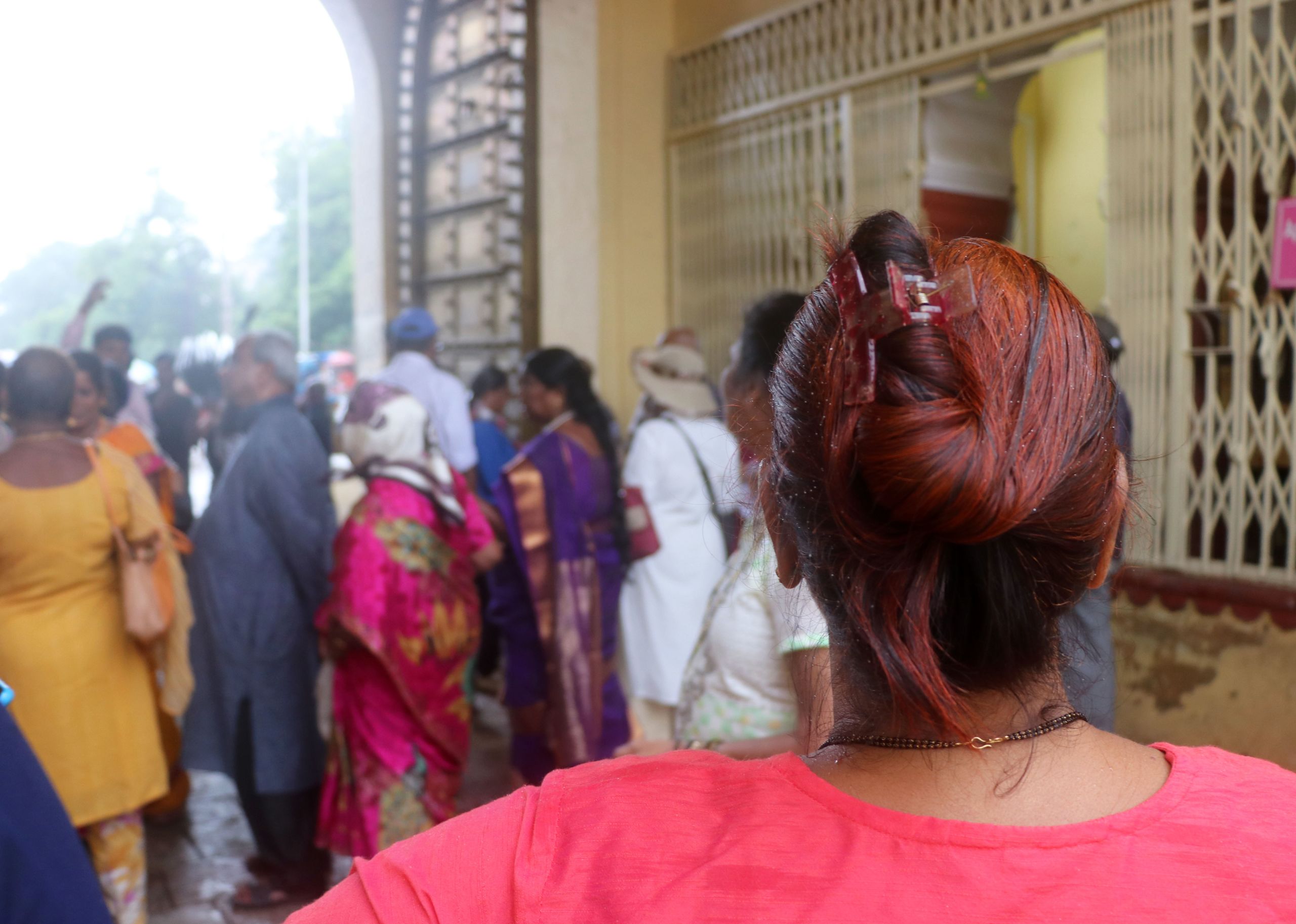 Muslim men are known to colour their hair with henna for religious reasons, following in the footsteps of the Prophet Muhammed who was believed to have dyed his beard orange.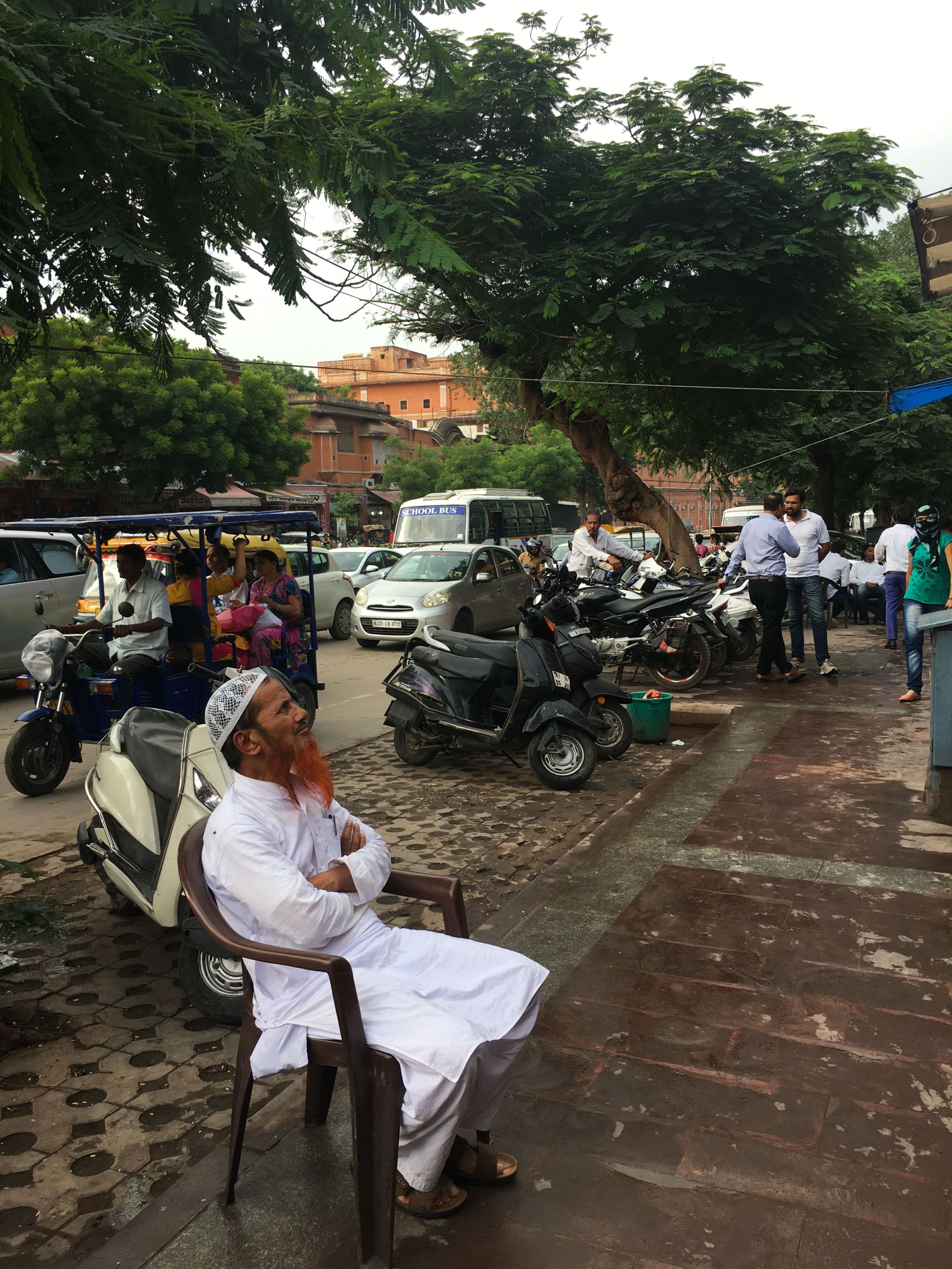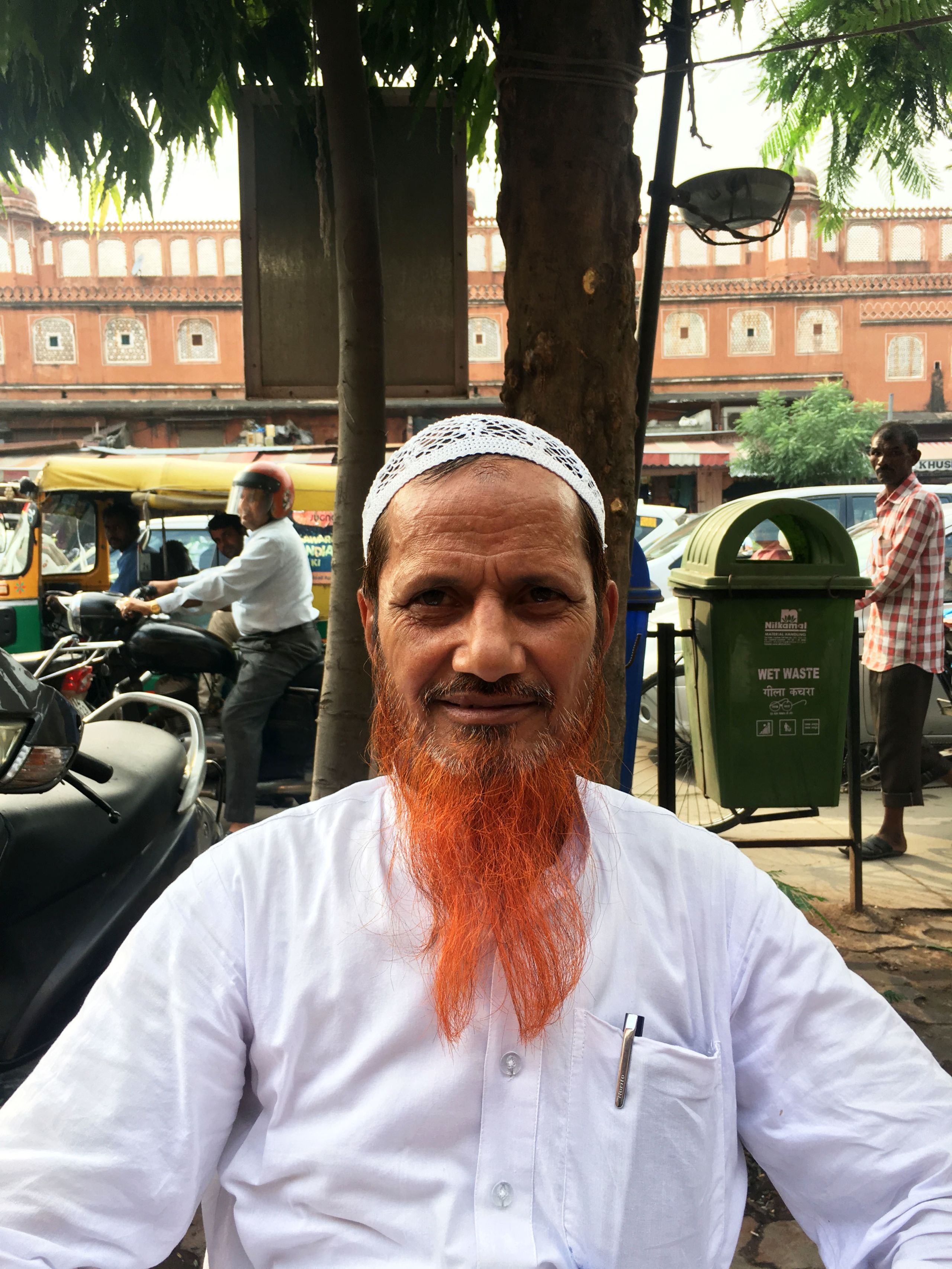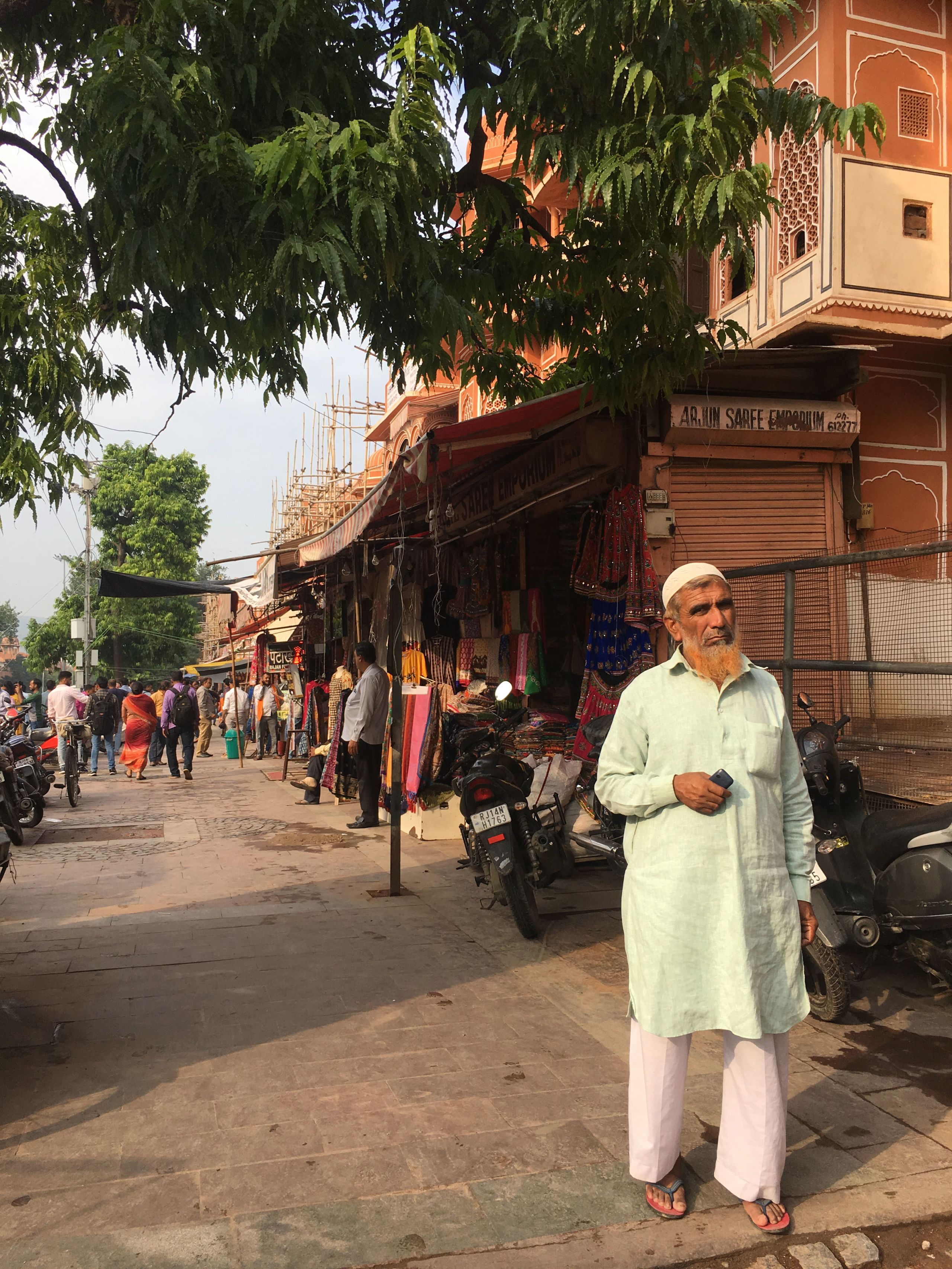 Jaipur local, Aayushi Binju, says henna dying is a social trend that has stemmed from long-standing tradition. This woman's orange hair has faded, but hints of henna linger nonetheless.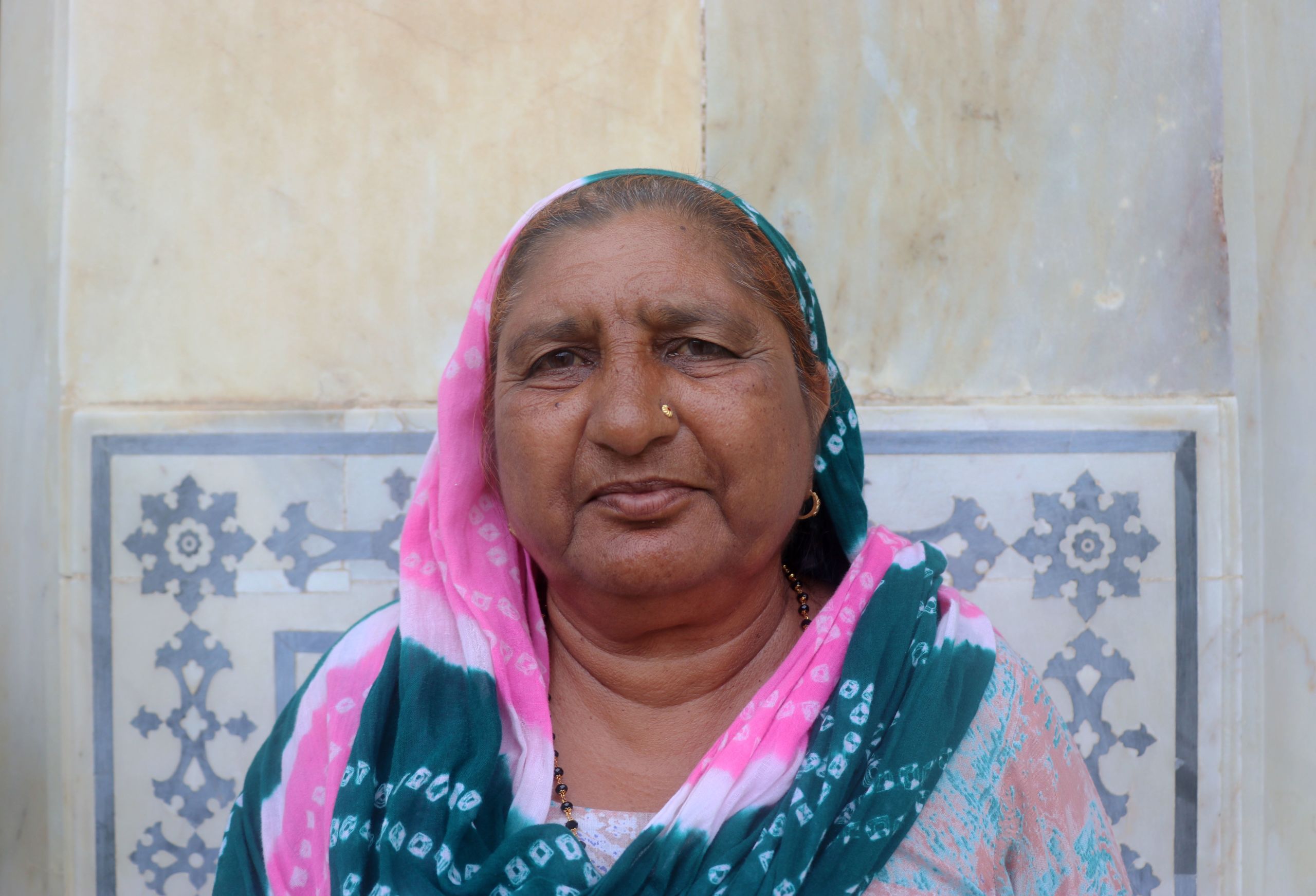 And for some like Sandro, bright coppery tones are donned to cover grey hair. There is no particular religious significance. As a jewellery store owner on busy Hawa Mahal Road, he wants to look his best.

Henna dying is simply a routine part of maintaining his appearance, no different to using the box dyes available at the supermarket.