A woman's worth.
How the Udaan Foundation is working to change the social and economic position of girls and women in India, at a grassroots level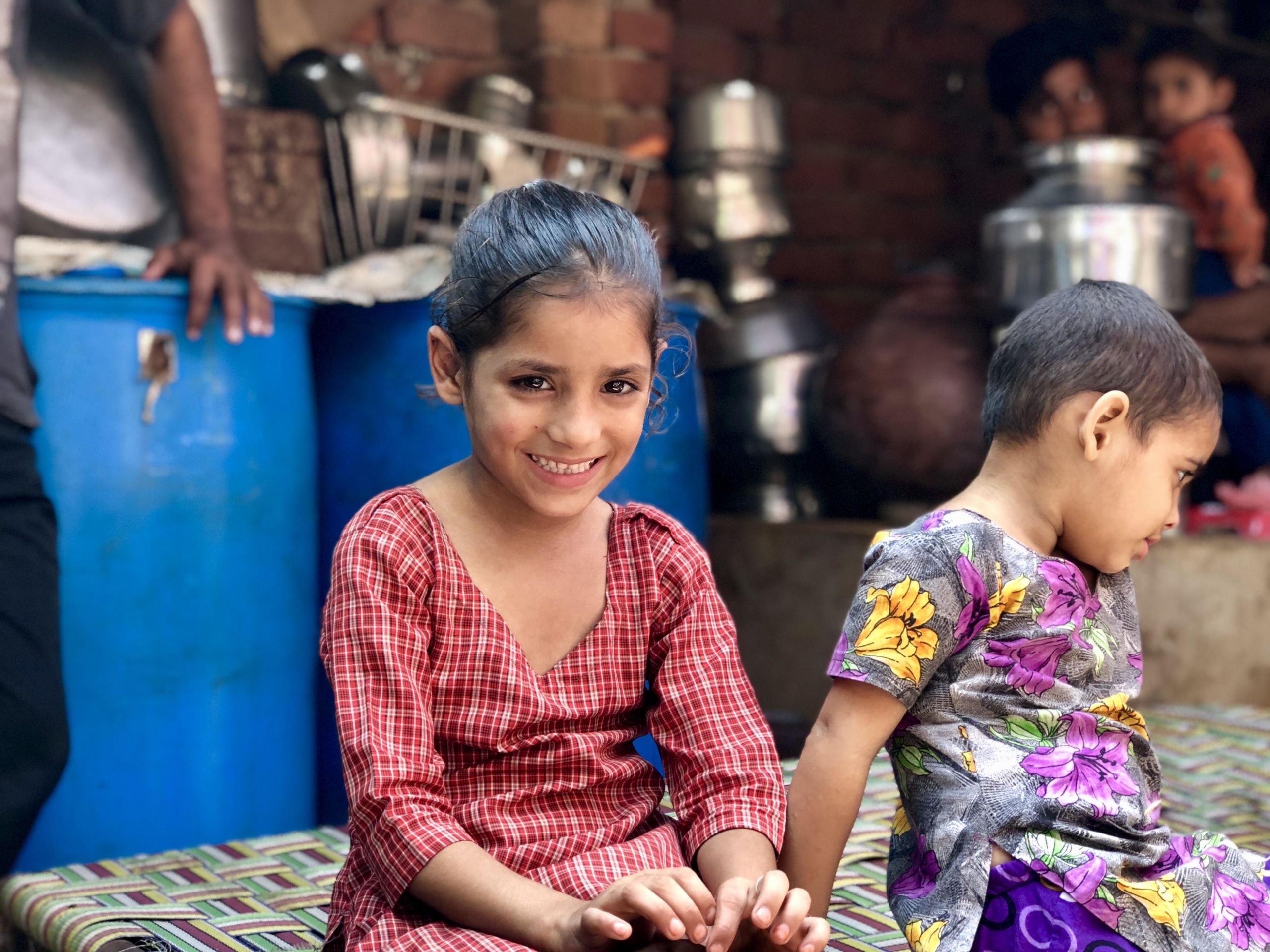 "This is who I am."
Shalini Ansari never expected to live in India again. For many years, her life was in Tokyo, working with her husband Zaheer's business and raising her two daughters.
But, as their daughters grew up and began their tertiary education years, Shalini and Zaheer's thoughts returned to Kho Nagoriyan, the Rajasthani township that their own parents had once called home.
Watch the video introduction to the Udaan Foundation, below.
Introduction to the Udaan Foundation School in Kho Nagoriyan
Introduction to the Udaan Foundation School in Kho Nagoriyan
As Shalini explains, poverty, cultural attitudes and safety concerns are all barriers to education for Indian children. Children's disengagement in education serves to further entrench poverty in areas like Kho Nagoriyan.
Girls are particularly vulnerable to dropping out as they reach adolescence; nearly forty percent of Indian girls aged 15-18 do not attend school, according to 2011 census data. In Rajasthan, nearly ten percent of girls aged 11-14 were not engaged by any educational institution in 2016.
Alarmingly, 23% of girls drop out of school because they do not have access to sanitary and private toilet facilities.
Shalini is working to break this cycle, by giving local girls the choice to get a basic education at a school that has female teachers only, clean and private toilets, and extensive security to ensure their safety. She meets all the parents of her students, and when students stop attending, she personally investigates. Attendance is improving, but in the early stages of the school, it was a bigger problem. The parents have come to love and trust her, and many students idolise her.
Shalini says, "Many of my friends have asked me this question. That ah... 'Teenage girls in your school, and they're still in grade 1, 2 or 3. What do you think you can do out of their lives? They just started studying. And they'll get married after 4, 5 years. What will you do for them? Why are you doing this?' My answer is… you know... education can be taken at any stage of your life. It doesn't matter you're 14, 15, 16. Until now, they knew nothing. Now, they can read books, they can see what they're doing."
Children in India have a constitutional and statutory right to education (RTE). Read more here.
NGOs like the Udaan Foundation play an important role in engaging children in education, according to Manan Chaturvedi, Chairperson of the Rajasthan State Commission for Protection of Child Right (RSCPCR). However, she thinks that the various organisations should amalgamate under a Government plan, so that India has one system to educate children.
"So many organisations are teaching them, but why not send them to (Government) school?"
The Udaan Foundation's very existence and the success of its school program is evidence that in Kho Nagoriyan, Government schemes and the already available school facilities were not enough to prevent children from slipping through the cracks. Shalini did that, by going door-to-door through the town.
"Education always influences a generation, and hence, the society. But it takes time. It takes two or three generations. We cannot change the whole India. But at least we can do our share of goodness, whatever we can do."
And, her vision extends beyond basic education for children.
Udaan's stitching school, a social enterprise, gives local women the opportunity to learn a trade and then sell the clothing they make. Women earn a wage from the profits of the sales, and the proceeds also help to fund the school.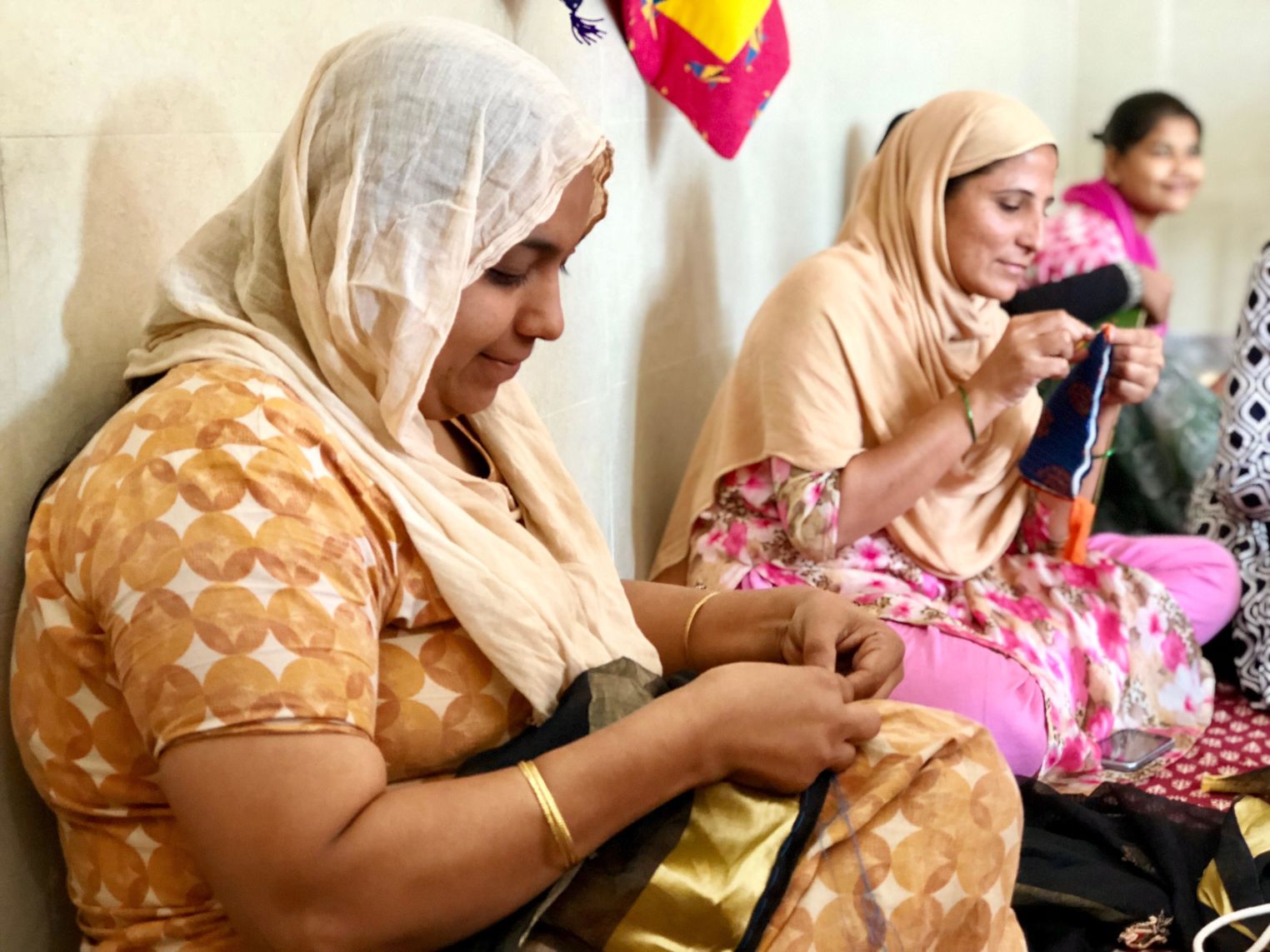 Ashina is 31 years old and has been learning how to make clothing at the Udaan stitching school for the past three months. She's just started earning an income. She says it is a challenging program, but she enjoys her work, and her teacher is supportive and skilled.
Although modest, her income is helping to support her family. She is married and has three children who are aged 10, six and two. Earning money for the first time is a "good feeling," she says. She expects to find a professional stitching job soon.
For many women in the area, it's the first time they have learnt a skill and been able to contribute financially to their family.
Shalini says that it helps give them equality at home.
By Katy Holland, for UQ in Rajasthan.